Apple Music For Artists
A. Apple Music for Artists: Introduction
Apple Music for Artists is a platform dedicated to artists allowing them to manage their artist page and see how their music is performing.
You will be able to change and update your artist profile image.

You will have access to insightful data on your songs and albums on Apple Music, sales on the iTunes Store and on Shazams (Shazam was bought by Apple in 2018).
B. Get access to Apple Music for Artists
You have to sign in with an Apple ID. Use either your personal Apple ID or your professional email address and create an Apple ID with that email address first. You can create one here.
Once you have your Apple ID, head to the following page and click "Sign Up": https://artists.apple.com/
Search by artist name for the artist page you are claiming:

4. Fill out the requested fields to justify your claim: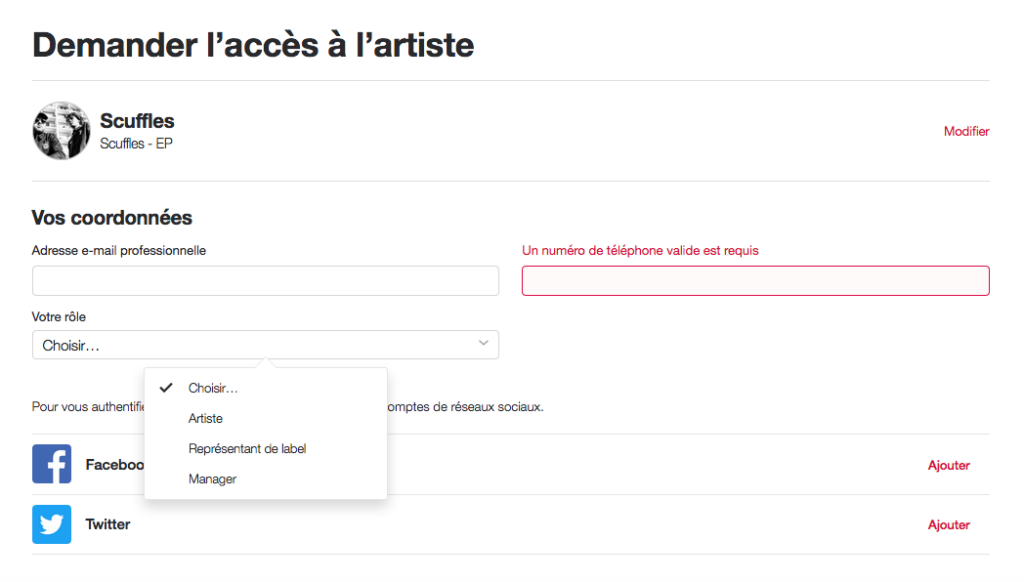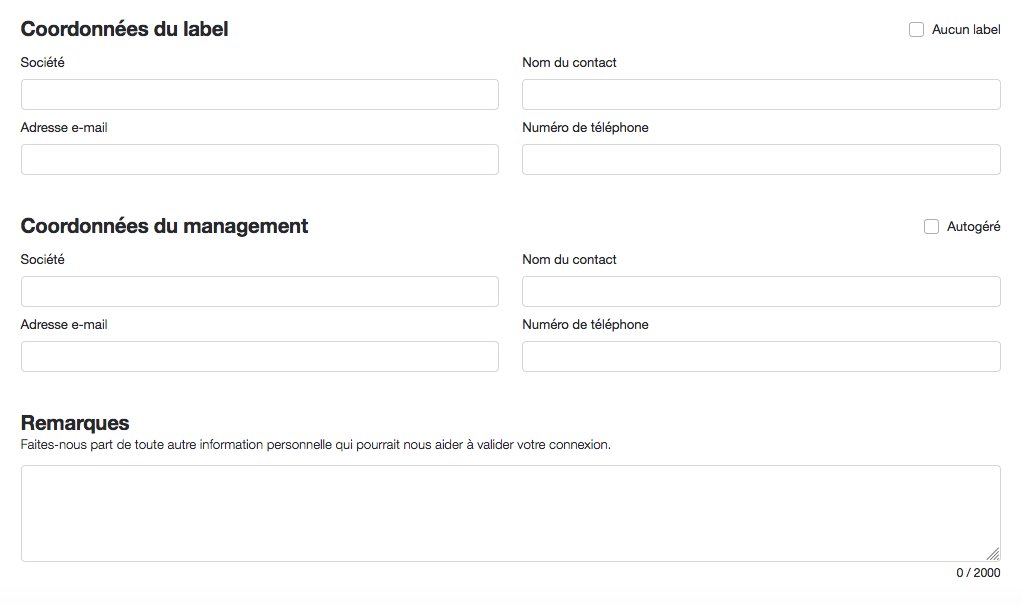 The more information you provide, the more likely you are to get access to your Apple Music for Artists page.
In the "Notes" section:
You can add further information, such as the *UPC and ISRC codes of your releases, in order to prove that you have access to certain information.
Indicate that you are distributed by Wiseband.
*To view your UPC barcode and ISRC code, log in to your Wiseband account. Go to the menu Digital Distribution, Actions, Single Metadata or Album Metadata.
C. Update artist page via Apple Music For Artists
As an artist, manager or label, you are allowed to update the profile image of the artist in question. Please make sure to respect the Artist Image Guidelines, otherwise your new profile photo may be rejected.
C.1 Profile image on Apple Music For Artists
Size: 2400 x 2400 px minimum
The face of the artist must be centered
The photo must be of high resolution, no blur
Photoshop Template : Download Apple Artist Image Template
C.2 Bio on Apple Music For Artists
The bio on Apple Music is updated by TiVo, we are not yet partners of this service. Please send an email to content.music@tivo.com and include the following information:
Biography
Date of foundation of the band/project
City
Link to the respective Apple Music artist page
UPC code of your last release
Name of distribution service (Wiseband)
C.3 Links to social media accounts
It is currently not possible to set links to the artist's social media accounts on Apple Music For Artists.
C.4 Promo tools
Apple now allows you to promote your content and key moments with personalized resources.
Allowing you to create visuals with your image very quickly to share them on the web. Now you can promote your pre-save, releases or milestones…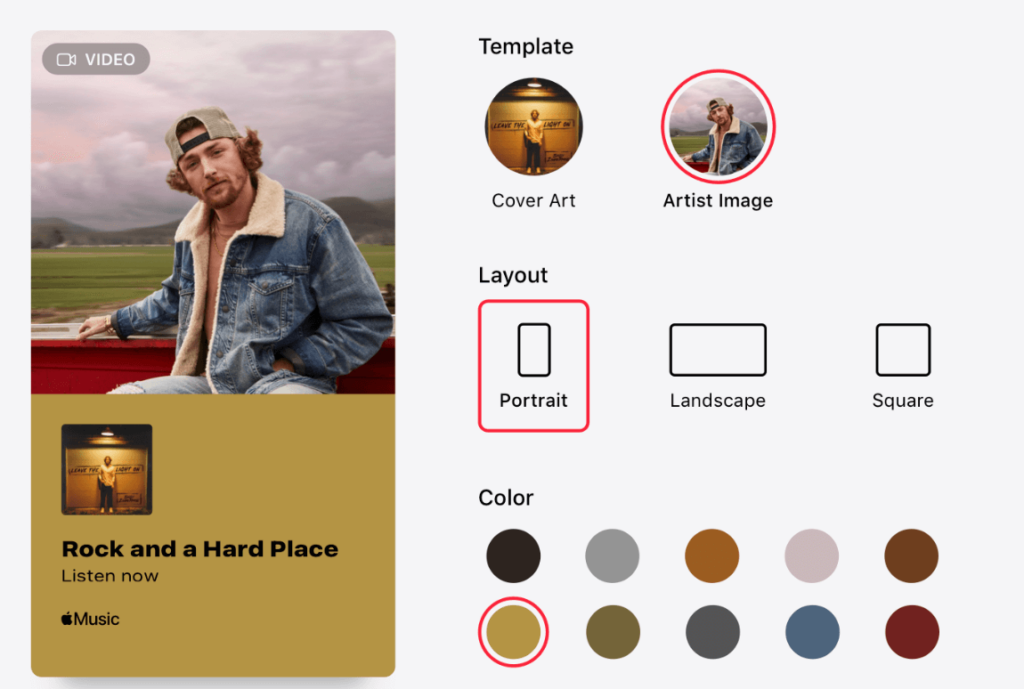 C.5 Further information
You can request access to several artist pages with a single ID.
You can add new users to an artist page and define their status: artist, manager, label
Download iOS App (not available for Android)