Spotify Promo Cards
A. What is "Spotify Promo Cards"?
Spotify Promo Cards is a new tool made by Spotify to let you create custom assets for your music (song, album, artist profile).
In just 5 minutes you will get a nice Spotify Promo Cards to share on social media.

As an independent artist or label, it's sometimes complicated to have quality visuals for your release. You have a lot of other things to think about… From your digital distribution, pitching your music to medias, or managing your promotion…
So Spotify allow you to use a easily customizable tool for your visuals with "Spotify Promo Cards".
B. Can I create a Spotify Promo Cards?
Before creating your Spotify Promo Cards, you have to get a Spotify For Artists account.
If you don't have one, no worries just give a look at this article.
If you have an account let's go to the next step.
C. How can I create my Spotify Promo Cards?
Just go on this site, then click on "GET STARTED". Easy?

Find your artist profile, album or song and click on "SEARCH". If you have a playlist track, you'll see the option for it.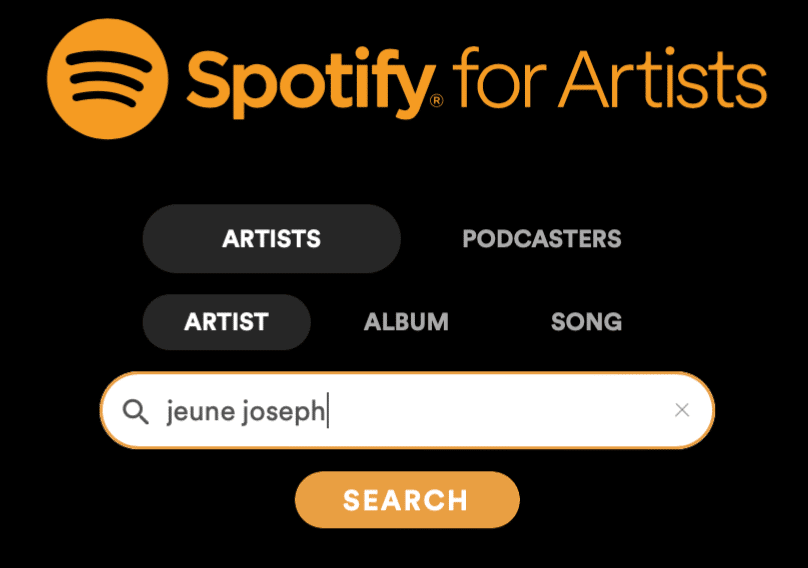 You will get access to your "Spotify Promo Cards", now it's time for customization
D. How to customize my Spotify Promo Cards?
Spotify will automatically create your promo card by default. You have to click on "CUSTOMIZE" to change some parameters.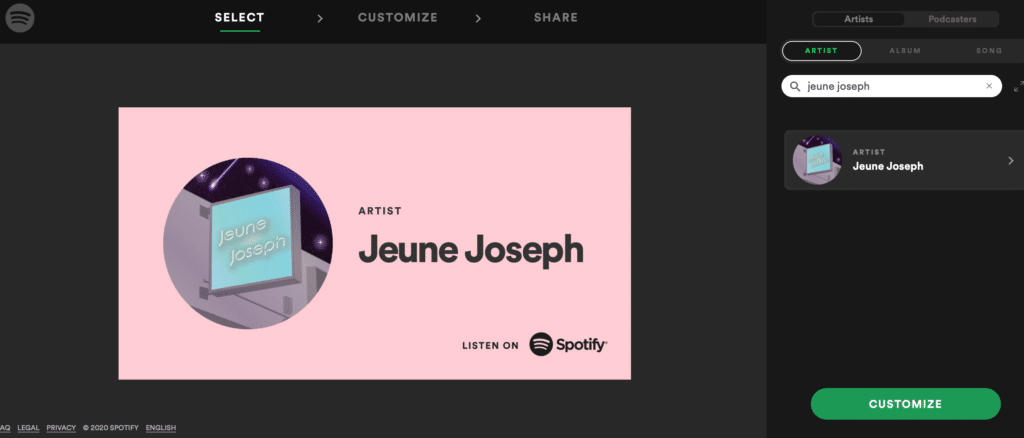 In "DESIGN" you can select between 5 colors that match your image. So just select the background that suits you and enjoy!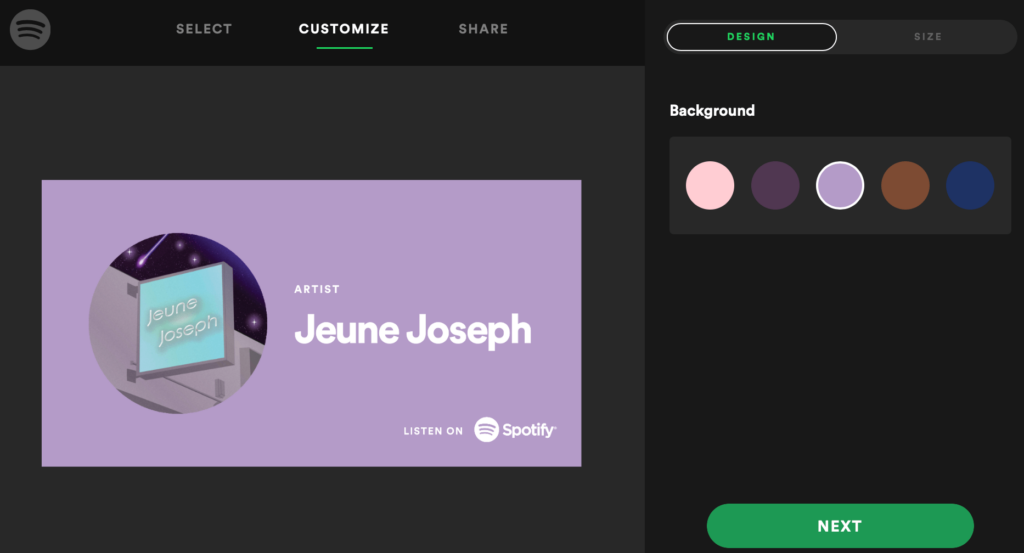 In "SIZE" you can choose between 3 formats (portrait, landscape, square) perfect for your social media platforms.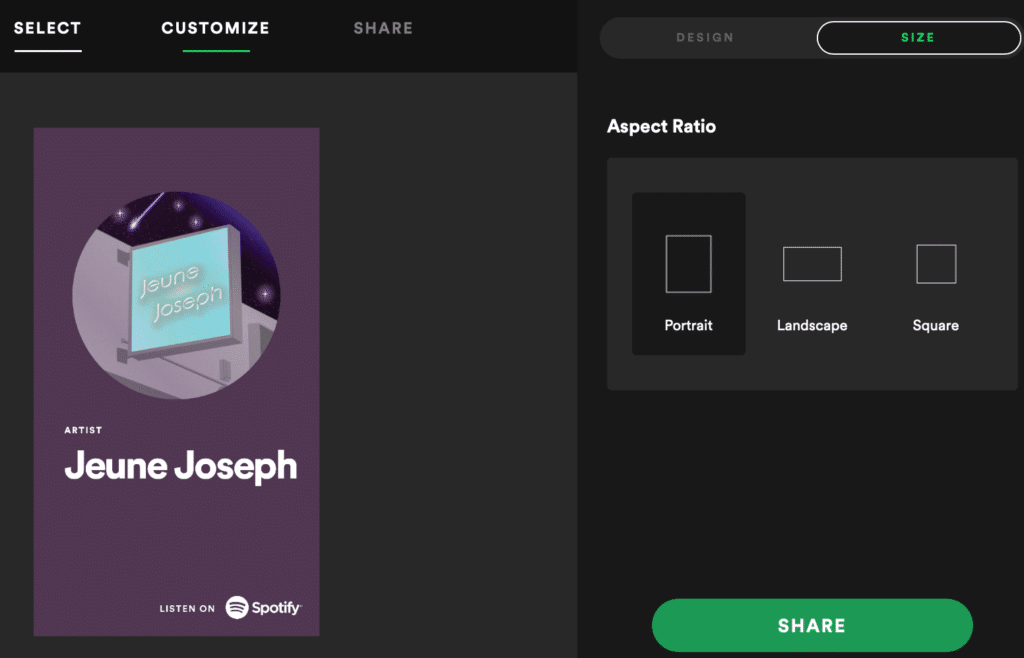 Then click on "SHARE", now you can download your Spotify Promo Cards or share it directly to your social networks.

Let's spread your music ! 😉