Deezer For Creators (previously Deezer Backstage)
The "Deezer For Artists" has arrived, it is called "Deezer For Creators". Very useful features and analysis tools that allow you to understand your fans and the audience that listens to you. Deezer For Creators is only available to artists who have already distributed a single or an album on Deezer. It takes a long time to get access because a lot of verifications are made by the platform. If after several months, you still don't have access, you can inform us at digital@wiseband.com and we will do our best to unlock your access.
A. APPLY FOR ACCESS TO DEEZER FOR CREATORS
You will first have to choose your role: "Artist, Manager or Label". Below is a demonstration of how to request access to Deezer For Creators as an artist: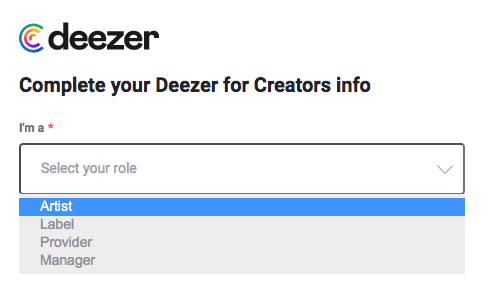 Enter your artist name. If you have an artist name that is already used by other artists, please use the Deezer artist ID. The artist ID is the last 8 digits of the artist page URL. Example:
https://www.deezer.com/fr/artist/12241710

Enter the e-mail address of your group/artist.

Enter a UPC barcode of one of your releases (you can find the UPC code of an item in the menu Products > Digital Distribution > Actions > Single metadata summary).

You will then be asked for the following information:
The name of your label (if you don't have one, enter "self-produced")
The name of your distributor (that's us! Wiseband)
The email of the distributor: digital@wiseband.com
The urls of your Facebook, Instagram and Twitter pages.
Then log in with Facebook.
Accept the terms of the Deezer policy.
Submit!
B. YOUR STREAM REPORTS ON DEEZER FOR CREATORS (ANALYTICS)
At first, the interface offers us a "global" approach in the form of graphs with your complete catalogue on one side and the best titles of the moment on the other.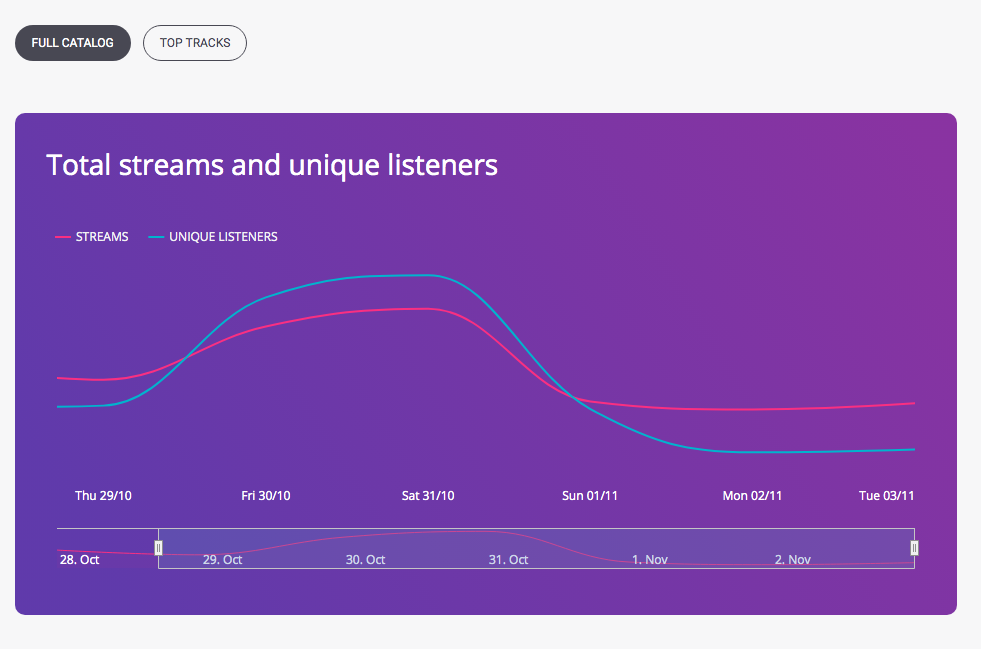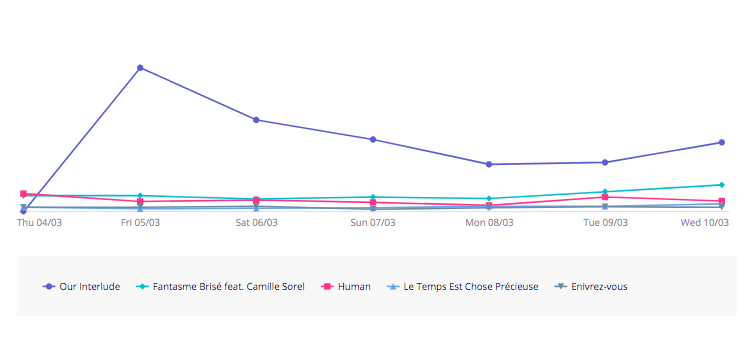 Then comes the playlist census with a ranking of these. Thus, you can have access to your best placements: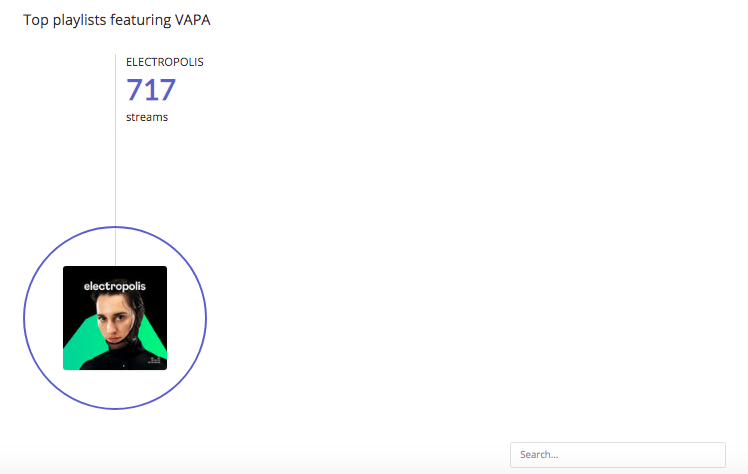 Then, a part is dedicated to the analysis of your fan-base to better understand your audience. Deezer for Creators offers a very graphic and precise view of how your songs are listened to. According to the type of media used (computer, mobile, tablet), according to the type of subscription (paid, free), according to age or gender.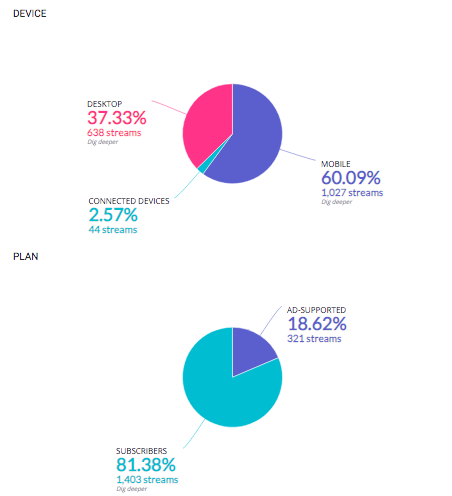 The Deezer For Creators analysis provides a range of information that is crucial to establishing a subsequent marketing campaign. Learn more about our Deezer campaigns.
C. EDIT MY ARTIST PAGE ON DEEZER FOR CREATORS (ARTIST EDITION)
In the Deezer Backstage menu at the top left, two panes are accessible. We are interested in "ARTIST EDITION" to customize your artist page.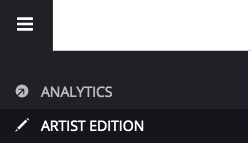 In the Deezer Backstage menu at the top left, two panes are accessible. We are interested in "ARTIST EDITION" to customize your artist page.
1. The profile picture
Showcase the image that fits your project!
Technical specifications:
Size: 1200×1200 pixels minimum
Weight: 9 MB maximum
Formats: jpg, jpeg, png

2. Current Status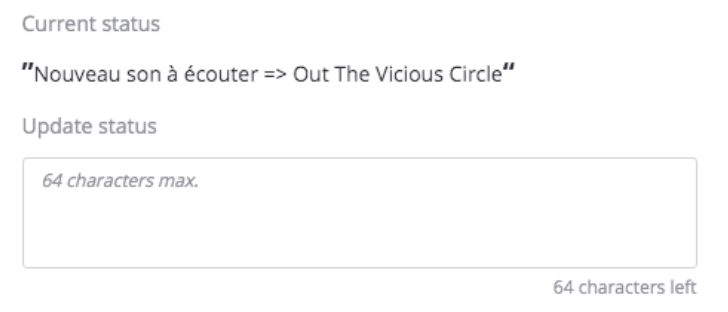 This feature allows you to set a catchphrase of up to 64 characters. Update it regularly. This is the current status of your page.
3. Social links
Deezer For Creators allows you to redirect your fans to your social networks for Facebook and Twitter. It is not yet possible to link your Instagram account.
4. Highlights
This new feature is very similar to Spotify For Artists "Artist Pick feature". This means you can highlight a track, EP, album, playlist or podcast directly on your profile!
It is possible to create multiple highlights, set the countries and dates of play.
5. Bio
Finally, Deezer allows you to add a biography in about thirty different languages. There is no character limit for the biography on Deezer For Creators.