1. How do I create an online shop?
To create your shop, go to the tab PRODUCTS > SHOPS. Select the band for which you want to create a shop.
Click on "Create new shop".
Cf:
Then follow the instructions.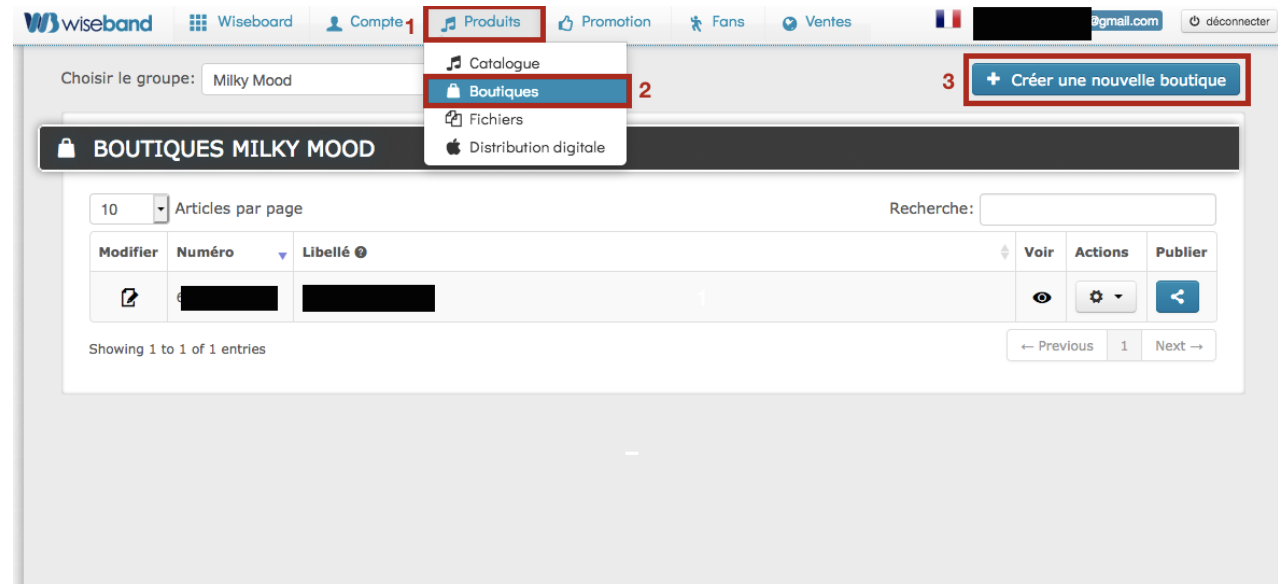 2. How do I share my shop (on my website, for example)?
In the list of shops please take the following path:
PUBLISH > USE THIS STYLE > Then choose the appropriate code.
3. How do I edit my shop on Facebook?
Facebook requires a minimum of 2500 likes to access this feature.
Please also note that third-party applications, such as the Wiseband shop, will not be displayed in the mobile version of Facebook.
You must have created a band.fm page to be able to link it to your Facebook page and display your shop.
How to proceed: WISEBOARD > FACEBOOK TAB> PUT A BAND PAGE ON FACEBOOK > MANAGE FACEBOOK PAGE