The Wiseband team listens to its users and is committed to improving its services for independent artists and labels.
From now on, it's easy to split royalties between your project's stakeholders (artists, producers etc.), when you have an artist/premium account.
To begin with, you can perform the split as soon as you start the distribution process of a project.
Indeed, in step 2 of your "metadatas" distribution, you will be able to select the following box, just below the genres and above the "Save" button :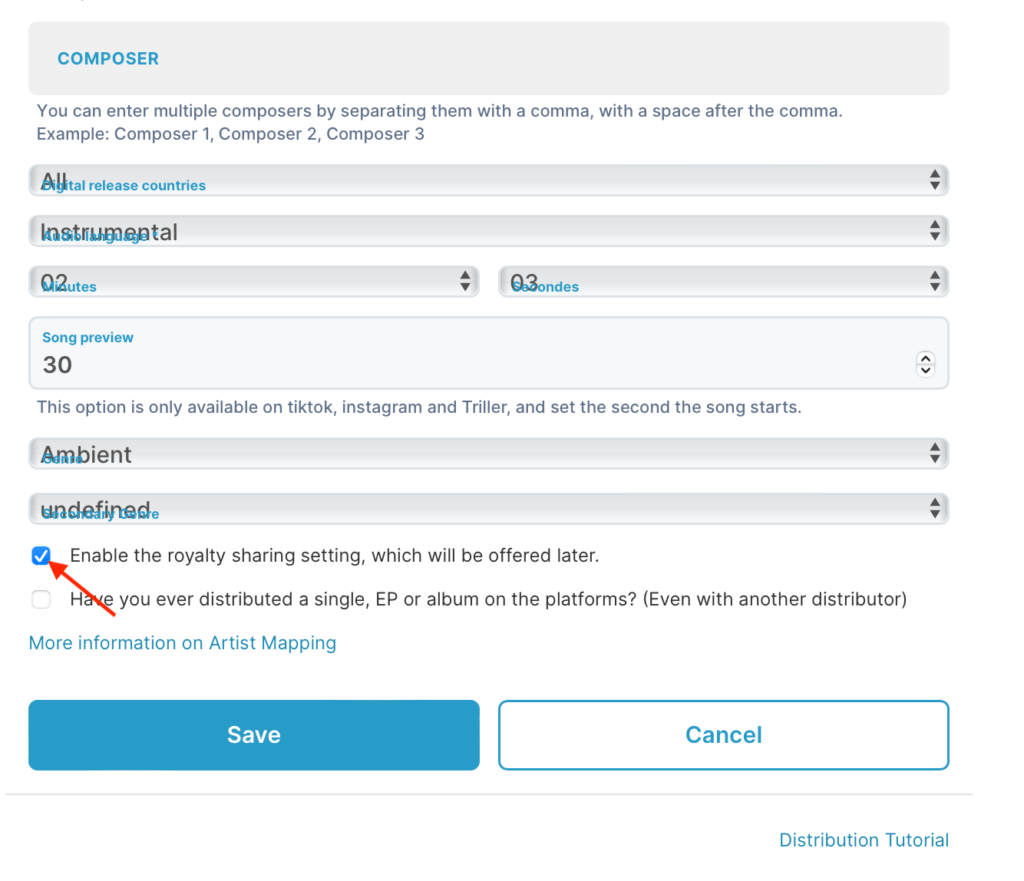 Then you will just have to define the royalties by indicating the email address(es) of the people to whom you want to share the royalties. You can of course choose the percentages to share.
Then you will just have to continue your distribution normally…
In case you have already distributed the song, you can always set up the royalty split (which will start the day you request).
To do this, you have to go to your Wiseboard.
Then click on "products" and select "Digital distribution".

Then you have to select the product in question and click on "Shares" and "Share Royalties".

To finish with the Split Royalties, nothing could be simpler, you just have to indicate the email of the people and the associated percentage.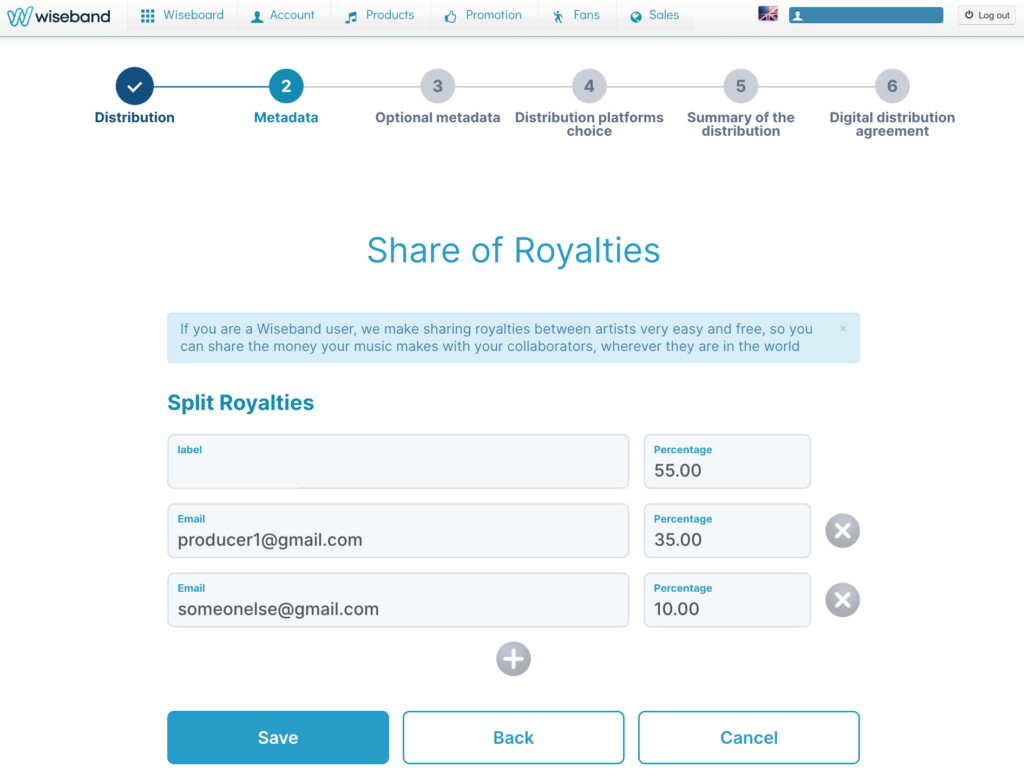 Then the splits will be automatically sent to their Wiseband account, so they can recover their money as they wish. 🤑